Study In USA
The USA has the world's largest international student population, with more than 1,000,000 students choosing to broaden their education and life experience at a United States college or university.
Study In Australia
Australia is a popular destination for international students from around the world. Home to leading universities, it offers a relaxed, affordable study experience and strong career opportunities in some of the world's most liveable cities, including Sydney and Melbourne.
Study In UK
Whether you want to come to the UK to study or find out more about UK higher education qualifications in your country, we are here to help you find your dream course and plan your studies.
PROVIDING THE MOST COMPREHENSIVE FOREIGN EDUCATION CONSULTANCY SERVICES IN BANGLADESH
EXPLORE YOUR PREFERRED STUDY DESTINATION
"My entire experience with the NICE Education was absolutely amazing. The entire teams' hard work and dedication is what I am most grateful for. Thank you all for being so accommodating, patient...
Mehedi Hasan Rimon
University of the Sunshine Coast, Australia
"It has been a pleasure to interact with NICE Education as their valuable counseling, constant support and guidance as well as the friendly atmosphere is something not to be found anywhere else...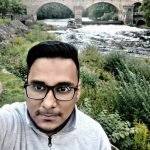 Nazmul Islam Abir
Halmstad University, Sweden
"A very good agent, they really know how to gather all the relevant documents and work with patience and good practice. Highly trusted and recommended agent if you want to study abroad. They know how to solve critical …
Affan Mashrur Khan
Asia Pacific University, Malaysia
"I am very impressed with the service from NICE Education's adviser, from the advice about the courses in China, all the way through to the preparations of all the necessary documents and the visa assistance…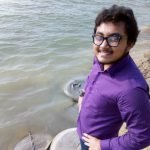 Arafat Solaiman Abir
Jinzhou Medical University, China